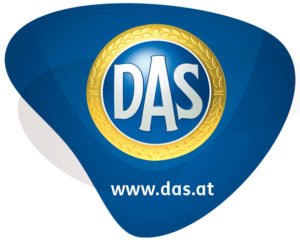 D.A.S. Rechtsschutz AG
Headquarter: Vienna
Federal states: Vienna, Lower Austria, Upper Austria, Salzburg, Tyrol, Vorarlberg, Burgenland, Styria, Carinthia
Industry sectors: Financial & insurance services, Legal, financial & tax consulting
Status: Recertified
D.A.S. Rechtsschutz AG has been operating in Austria since 1956, specialising in legal protection solutions for individuals and businesses. As an independent legal service provider, it offers comprehensive insurance cover, professional support from highly qualified legal staff and exemplary legal services such as D.A.S. Direkthilfe® (direct assistance) and D.A.S. legal consultation.
The company's registered office is located in Vienna. Around 400 employees are available with legal expertise for customers throughout Austria in regional D.A.S. locations.
D.A.S. Rechtsschutz AG acts as the parent company of D.A.S. Czech Republic (since 2014). In recent years, D.A.S. Austria has solidified its strong market position as a legal protection specialist. D.A.S. Rechtsschutz AG is part of the internationally active ERGO Group AG.
Products and services
D.A.S. Rechtsschutz AG is the original in legal protection on the Austrian market. The company offers comprehensive legal protection solutions for private and corporate customers and it is the leading provider in the corporate sector.
The insurance cover is structured so that strong basic coverage can be combined with the individual customer needs. In the private sector, it is the phases of life which are adapted to the individual legal protection living environments. In contrast, the corporate legal protection is adapted to the activity and position of the respective company.
The exemplary legal services are an important part of the product. Legal consultation and extrajudicial solutions from top D.A.S. in-house lawyers, as well as cooperation with around 500 partner lawyers across Austria, ensure that D.A.S. customers obtain justice.
---
You might also be interested in