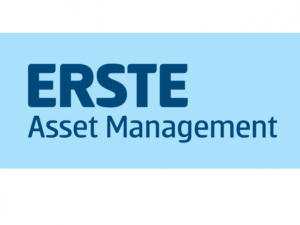 Erste Asset Management GmbH
Headquarter: Vienna
Federal states: Vienna
Industry sectors: Financial Service
Erste Asset Management sees itself as an international asset manager with a strong position in Central and Eastern Europe. The subsidiaries are located in Austria, Germany, Croatia, Romania, Slovakia, Czech Republic and Hungary.
Products and services
The fund portfolio covers a broad range of financial investments.
Special emphasis is placed on
• Fund and asset management for private and institutional investors
• Investment solutions for institutional investors (special funds or individual portfolio management)
• Bonds management (money market to high-yield bond funds)
• Equity and bond funds with a focus on Central and Eastern Europe (including country funds)
• Funds are managed according to ethical / sustainability criteria (ESG funds)
• Tailor-made asset allocation solutions
• International equity and bond funds
Project focus in 2019:
Our customized investment solutions are based on our institutional clients requirements and respective institutional client's risk/return expectations as well as on the their legal framework.
Our motto is "investment solutions" instead of "product distribution".
In light of the low interest rate environment, our goal is to develop creative portfolio solutions with a wide range of asset classes in joint and direct dialogues with investors.
In 2019, our institutional clients will be provided with individual information on special investment topics and get exclusive invitations to our events.
If you are interested in further information, do not hesitate to contact institutional@erste-am.com.
---