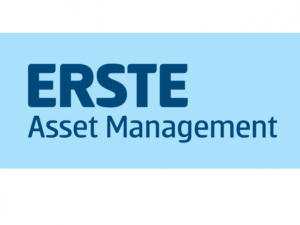 Erste Asset Management GmbH
Headquarter: Vienna
Federal states: Vienna
Industry sectors: Financial & insurance services
Status: Recertified
Erste Asset Management sees itself as an international asset manager with a strong position in Central and Eastern Europe. The subsidiaries are located in Austria, Germany, Croatia, Romania, Slovakia, Czech Republic and Hungary.
Products and services
The fund portfolio covers a broad range of financial investments.
Special emphasis is placed on
• Fund and asset management for private and institutional investors
• Investment solutions for institutional investors (special funds or individual portfolio management)
• Bonds management (money market to high-yield bond funds)
• Equity and bond funds with a focus on Central and Eastern Europe (including country funds)
• Funds are managed according to ethical / sustainability criteria (ESG funds)
• Tailor-made asset allocation solutions
• International equity and bond funds
What role do ESG approaches and factors play in the investment process? 
Erste Asset Management sees itself as a sustainable investment company. Hence, since 2020 we have been actively integrating ESG criteria into our so far traditionally oriented mutual funds. This is the continuation of a 20-year long tradition: our first environmental fund was launched in 2001 and all mutual funds have ever since been subject to minimum ethical standards and are integrated into our ESG driven voting and engagement. With one of the largest ESG expert teams and more than EUR 14 billion of sustainable assets under management (30 October 2020), Erste AM is one of the most important providers of ESG and impact funds in the DACH region.
What are our main goals for 2021? 
First and foremost, we want to remain a competent partner for our clients in all investment matters. On the product side, we will work on expanding our range in the Private Markets segment and further develop our pioneering role in the area of sustainable investments. Finally, the regulatory and reporting requirements imposed on our investors will also bring challenges, to which we want to offer efficient solutions.
---
---
You might also be interested in