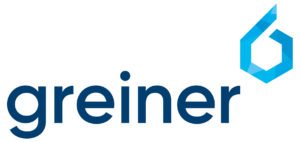 Greiner AG
Headquarter: Upper Austria
Federal states: Vienna, Lower Austria, Upper Austria, Styria, Carinthia
Industry sectors: Industry & production
Status: Recertified
86 %
Export share
China, Asia, USA, Europe
Greiner is one of the leading companies in the plastic and foam industry and will celebrate its 150th anniversary in 2018. The Group's success is based on diversification, innovation and globalisation.
With its four operational divisions (Greiner Packaging International GmbH, Greiner Bio-One International GmbH, Greiner Foam International GmbH, Greiner Extrusion Group GmbH), Greiner ranks among the leading foam manufacturers and plastics processors for the packaging, furniture, sport and automotive industries, for the medical technology and pharmaceutical sector, and among the leading manufacturers of extrusion tools and machines for plant construction. The company generated a turnover of 1.475 billion Euros in the 2016 financial year and it employs more than 9,700 employees at 134 locations in 30 countries.
Products and services
Even if you do not recognise them at first glance, Greiner products are all around us in our everyday lives – be it the yoghurt container at breakfast, the blood collection tube at the doctors, the parcel shelf in the car or the foam mattress on which we sleep.
The Greiner AG companies are largely divided into areas of competence: Greiner Packaging International produces packaging made of plastic for the food and non-food sectors. Greiner Bio-One International is one of the globally leading companies in the sectors of preanalytics, life science and diagnostics. Greiner Foam International manufactures foam materials for the most diverse areas of application, as well as visible parts for the interior and boot especially for premium vehicle manufacturers. The Greiner Extrusion Group is the world's leading supplier of machines, tools and systems for profile extrusion.
In addition to the four operational divisions, Greiner Holding AG also includes Greiner Real Estate, Greiner Technology & Innovation and the Greiner Krabbelstube (crèche).
---
You might also be interested in