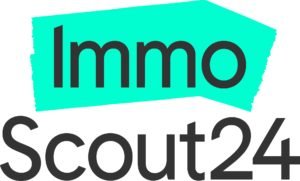 Immobilien Scout Österreich GmbH - Ein Unternehmen der Scout24-Gruppe
Headquarter: Vienna
Federal states: Vienna
Industry sectors: Real estate, Real estate service
Scout24 is one of the largest digital marketplaces for real estate and vehicles in Europe and is active in Austria with the online portals ImmobilienScout24 and AutoScout24. ImmobilienScout24 has been online since January 2012 with an Austrian marketplace (immobilienscout24.at). Together with Immobilien.net, immodirekt.at and immosuchmaschine.at, ImmobilienScout24 registers around 3.5 million visits every month and offers a choice of around 120,000 property offers. ImmobilienScout24 is part of the Scout24 Group – a listed company with over 1,200 employees across Europe and annual sales of almost 500 million euros. The company employs 60 people in Austria.
Products and services
ImmobilienScout24 is a full-service partner for real estate professionals on their way to digitization. Through the products of ImmobilienScout24, real estate agents can generate more attention for their real estate with various offers: From marketing packages to Smart Logo and Smart Exposé, Smart Premium Listing, Basic Pre-Ranking, Scout Boost, Project Premium Listing, Basic Project Advertisements, Special Newsletter, Top Real Estate Exclusive, Top Real Estate Variable, Top Real Estate Federal State, Top Real Estate App, Banner Sitebar, Matador and Social Turbo, the product range is constantly being expanded.
---
You might also be interested in