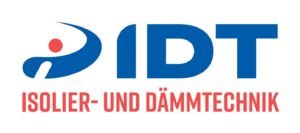 Isolier- und Daemmtechnik HandelsgmbH
Headquarter: Vienna
Federal states: Vienna, Lower Austria, Upper Austria, Salzburg, Tyrol, Vorarlberg, Burgenland, Styria, Carinthia
Industry sectors: Construction, Trade & wholesale
Isolier- und Dämmtechnik Handels GmbH was founded in Vienna in 1996 as a trading company for the areas of heat, cold, acoustic and fire insulation.
The company's constant presence in the insulation materials market, as well as its consulting and service offerings, create awareness of ecology and sustainability for insulation installers, planners and developers in accordance with the criteria of the EU-wide Energy Saving Ordinance.
"Insulation is future-oriented!" (Dämmen ist zukunftsorientiert!) – saves energy and reduces CO2 emissions. In accordance with the motto "Competent – Fair – Reliable", customer satisfaction and quality are still the top priorities.
With its large branch network, the company offers comprehensive processing and support for all customers in the areas of heat, cold, acoustic and fire insulation throughout Austria.
Products and services
The offered products range from mineral wool products from all leading manufacturers (ISOVER, PAROC, ROCKWOOL, KNAUF) and elastomeric foam products (KAIMANN and ARMACELL) through to structural fire protection products from PROMAT, and of course the entire accessory range for technical insulating operations.
Furthermore, the company also offers assembled products:
PROMAT cut-outs
Rock wool pipe bends
Rock wool flue pipe bends
Sheet metal cladding systems
Product distribution throughout Austria is ensured by the branch network and the company's own coordinated fleet of vehicles.
---
You might also be interested in