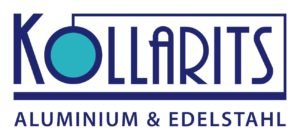 Kollarits Josef GmbH
Headquarter: Burgenland
Federal states: Vienna, Lower Austria, Burgenland, Styria
Industry sectors: Construction, Trade & wholesale, Industry & production, Consumer goods & non-durable goods
KOLLARITS = QUALITY, EXPERIENCE AND PRECISION
More than 20 years ago, Josef Kollarits had a vision and successfully implemented it. Today, his company is one of the leading manufacturers of fences and roofs made of aluminium and stainless steel.
Since the founding of the family business, special attention has been paid to the quality of the products. The combination of "quality products at market prices" has led to rapid growth. There are now branches in Vienna and Krems, a nationwide dealer network, and a base in Munich. The company employs a total of around 150 people.
The product range now includes not only products made of aluminium but also of stainless steel. This includes aluminium and stainless-steel fences, railings, as well as canopies such as carports, covers, patio roofs, louvered roofs, pool roofs and winter gardens.
Further information can be found at www.aluzaeune-kollarits.at .
Products and services
Over 20 years of product and service quality.
Kollarits products are recognised by their numerous quality features, are subject to continuous production control, and are TÜV certified.
All in-house products are handcrafted using high-quality technologies. The company's own modern, powder-coating means a great variety of colours is available.
Aluminium and stainless-steel materials have a lifetime that extends decades, are very durable and easy to clean.
The development of the best solution begins with Kollarits, a detailed consultation on site and an assessment of the local conditions. After careful planning and development by the technical department, the products are made by hand, delivered ready-for-installation, and installed with precision.
Products:
Aluminium fences, gates, doors
Lattice mats
Raised beds
Carports
Canopies
Entrance covers
Patio roofs
Louvered roofs
Movable glass wall systems
Winter gardens
Pool roofs
---
You might also be interested in