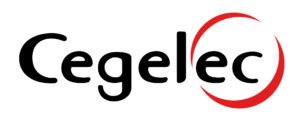 LOKALE MARKE "CEGELEC ÖSTERREICH" (Cegelec GmbH, Teil der VINCI Energies Unternehmensgruppe)
Headquarter: Vienna
Federal states: Vienna
Industry sectors: Logistics, transport, traffic & infrastructure
Cegelec GmbH emerged from the AEG in Austria. The Allgemeine Elektrizitäts-Gesellschaft (AEG) founded in 1887 was one of the most important electrical companies in the German-speaking area.
Cegelec GmbH has over 100 years of experience in the construction and maintenance of electrical plants in Austria. Cegelec GmbH generates an average turnover of around € 20 million and currently employs around 110 internal employees and another 20 temporary workers in Austria. Its most important customers include plant operators and whole plant constructors.
Cegelec GmbH with its head office at Lichtblaustraße 17 in 1220 Vienna, is a wholly-owned subsidiary of VINCI Energies S.A. based in Montesson near Paris. The management consists of a sole Managing Director.
Products and services
Cegelec Austria plans, installs and maintains electrical and automation systems for customers in the following segments:
• Rail-bound local transport (safety technology, energy distribution, control technology)
• Smart City concepts
• Energy-efficient lighting solutions for industrial units and sport & tennis halls
Within the defined core segments, Cegelec Austria provides a full range of services, from consulting in the course of project development through to implementation, right through to maintenance and servicing.
The main priorities for Cegelec Austria are customer satisfaction and the development of long-term solutions for individual requirements.
---
You might also be interested in