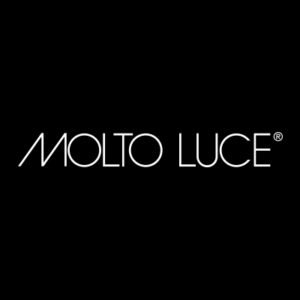 Molto Luce GmbH
Headquarter: Upper Austria
Federal states: Vienna, Upper Austria, Tyrol, Styria
Industry sectors: Construction, Industry & production, Trade & wholesale
Status: Recertified
58 %
Export share
EU, USA, Australia, Canada, Mexico, South-Amerika, Israel...
Molto Luce, an internationally operating provider of architecturally discerning lighting solutions based in Wels, Upper Austria, loves light in all its facets. For this company, light gains a centre stage with its luminaires; it focuses on what really matters.
Molto Luce has been dedicating itself to light since 1981, with expertise in all facets of functional lighting; thus, skilfully staging rooms and interiors. The company's success is attributable to 440 employees operating at ten locations (Wels, Vienna, Graz, Innsbruck, Munich, Cologne, Hamburg, Brescia and Lenzburg). Molto Luce has established an international reputation as a valued project partner.
High-quality lighting solutions.
Being a key component of an overall architectural concept, a professional lighting solution exudes a pleasant room atmosphere as well as an effect tailored to the respective task whilst additionally offering a high degree of flexibility. Light is of a highly diverse nature, which is due to the fact that lighting has to achieve a wide variety of effects. The standards for functional lighting are equally diverse. An extensive range of high-quality Molto Luce brand luminaires, manufactured at the Austrian production site in Weißkirchen/Wels offers enormous design possibilities. Light that perfectly meets the high demands of modern architecture in terms of technology, materiality, form and colour. Molto Luce products are also convincing in terms of sustainability and energy efficiency.
Molto Luce provides individual lighting solutions whether for shops, hotels, company buildings, medical practices or private homes.
The Molto Luce team constantly thinks in detail to ensure a professional result – the perfect lighting atmosphere.
Products and services
Molto Luce offers an ambitious, design-oriented assortment of quality luminaires, designs and manufactures innovative products at the production site in Weisskirchen near Wels, not far from the company headquarters. Furthermore, the company offers comprehensive know-how and service-oriented support in lighting planning and project management in order to ensure perfect illumination for projects ranging from hotels & restaurants, retail, office and company buildings to private homes.
Molto Luce likes to venture off the well-worn paths in both product development and lighting design. It is always on the lookout for new, exquisite solutions – international trends in design and architecture serve as an inexhaustible source of inspiration. The concepts also accord the required consideration to the human emotional world, for only if one is prepared to understand human needs will it be possible to fashion lighting moods in which people feel wholly comfortable.
---
You might also be interested in