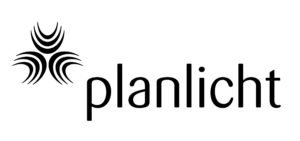 planlicht GmbH & Co. KG
Headquarter: Tyrol
Federal states: Vienna, Upper Austria, Tyrol, Styria
Industry sectors: Service providers, Trade & wholesale, Industry & production
82 %
Export share
Germany, Finland, France, Ireland, Israel, Italy, Luxembourg, Sweden, Switzerland, UK
Traditional company
Planlicht was founded in 1986 by Johann Findl. In 2013, his daughter Felicitas Kohler took over the management of the family business. With its headquarters in Vomp and sales offices in Austria (Vienna, Graz, Wels), Germany, France, Finland and the UK, the company currently employs 160 people.
The focus is on people
Planlicht focuses great importance on the promotion of its employees with regard to further training and team spirit. The same applies to the care of our valued customers. In addition to high-quality products, Planlicht primarily offers an all-round service. From advice, planning and selection of the tailor-made light solutions to delivery, the wishes and satisfaction of the customer are put first.
Excellent conditions
Planlicht has been one of the best Tyrolean training companies since 2001. The apprentices enjoy a structured, multifaceted education. They are among the best in the country every year and are the motivated employees of tomorrow. Apprenticeships are offered every year for the jobs of office clerk and technical draftsman.
Products and services
Tyrolean quality for limitless light
In the Vomp headquarters, Planlicht develops and produces high-quality luminaires that are used internationally as individual solutions or balanced lighting systems and illuminate schools, shops, public buildings and private living spaces worldwide. Every product that leaves the company is a Tyrolean quality product – carefully manufactured and tested.
Product Focus
Planlicht products impress with their variability, efficiency and solution orientation. Topics such as acoustics, sensor technology and control, modular light inserts with a wide variety of light distribution as well as linear and circular designs round off the product families and create a coherent overall package.
Planlicht office products stand for equally balanced office luminaires on all sides, with maximum efficiency, maximum glare control and minimal design. Rounded off by their variability in terms of colour coating, beam angle characteristics and acoustics, they ensure a consistently suitable solution in the respective lighting requirement.
Services
In addition to its decades of focus on manufacturing lighting systems, Planlicht is increasingly focusing on the development and expansion of services in the lighting sector. Attractive leasing models, acoustic and light planning or calculations as well as measurements in the in-house photometric laboratory form the entry into the service sector.
---
Links & Downloads
---
You might also be interested in