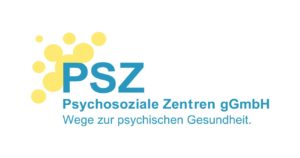 Psychosoziale Zentren gemeinnützige GmbH
Headquarter: Lower Austria
Federal states: Vienna, Lower Austria
Industry sectors: Service providers
Status: Recertified
In the year 2000, the Psychosoziale Zentren GmbH (PSZ GmbH) emerged from the association Psychosoziales Zentrum, which was founded in 1978.
For more than 40 years, the PSZ has offered professional services concerning the social-psychiatric field in Lower Austria and Vienna. With more than 400 employees and freelancers and about 7000 clients, it is one of the largest non-profit organisations in Lower Austria. The employees of the PSZ work independent from political parties and religious denomination.
Products and services
People with mental illnesses and their relatives find in the facilities of the PSZ:
• psychosocial (and psychiatric) counselling, support and treatment in psychosocial services, addiction counselling and counselling for children of mentally ill parents
• Assistance with the obtainment and maintenance of jobs by individual consultation in the context of the work assistance offered by ibi and interwork, by training the ability to work in our work training centres (in Wiener Neustadt and in Spillern) and in individual work training in Vienna as well as by social and professional rehabilitation in three day care centres
• Help with structuring their day and making new contacts through clubs as open meeting places
• individual, need-based support in the area of living (residential buildings as well as living assistance in PSZ apartments or mobile living assistance in their own apartment).
---
Links & Downloads
---
---
You might also be interested in