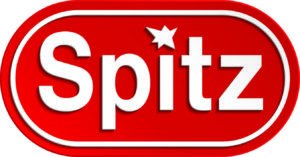 S.Spitz GmbH
Headquarter: Upper Austria
Federal states: Upper Austria
Industry sectors: Food & beverages
Status: Recertified
The Spitz Group has been developing, producing, refining and marketing foods and beverages of premium quality for almost 160 years. With an Austrian heritage and a head office at the very heart of Europe, Spitz not only meets the very highest quality standards but also has good access to European growth markets. We bring a wider range of product and production areas under one roof than any other food-industry player.
The company has a strong market position based on two pillars – own-brand products and private labels – and serves both the retail and catering trades. Spitz's hallmark is its extensive experience in designing and producing solutions tailored to the needs of companies and cooperation partners in the food sector.
Products and services
We are a large organisation with a vast product range. To manage both of these factors effectively, Spitz is split into four independent divisions.
Our Beverages division encompasses alcoholic beverages such as Austrian "Inländer" rum, liqueurs, schnapps and brandy, vodka, hot alcoholic beverages and sparkling wine as well as non-alcoholic beverages like fruit syrup, syrup, energy drinks, lemonade, water and near-water products, iced tea, sports beverages and children's beverages.
The Baked Goods division produces and sells long-life baked goods such as waffles and ladyfingers plus freshly baked goods like cakes, roulades, toast bread and sandwich bread.
The Sweet and Sour division manufactures sweet products such as jam, fruit spread, jelly, dessert sauces and fruit snacks, and savoury lines including mustard, ketchup, mayonnaise, sauces, salad dressings and vinegar.
The fourth division, Brand Management, oversees and distributes the various brands (Spitz, Gasteiner, Auer and Blaschke) that belong to the Spitz Group.
---
You might also be interested in