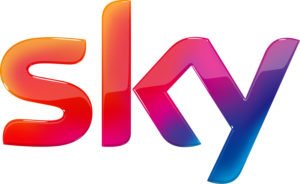 Sky Österreich Fernsehen GmbH
Headquarter: Vienna
Federal states: Vienna
Industry sectors: Media & entertainment
Sky is one of the leading private television companies in Austria with around 400,000 subscribers and an annual turnover of more than 170 million Euros (as of June 2017).
The programme offering includes live sport, films, series, kids' channels and documentaries. Sky Austria with its head office in Vienna is part of Sky plc, Europe's leading entertainment group. 23 million customers in five countries are watching the exclusive Sky programmes whenever and wherever they want.
Products and services
The range of programmes consists of live sport, including the German and Austrian professional football leagues, Champions League, golf, tennis an basketball, the only Austrian 24-hour sports news channel Sky Sport News HD, feature films, series, kids channels and documentaries. Completely flexible and time-shift viewing is possible with the hard disk receiver Sky+ and Sky+ pro and thousands of ever-changing programmes are ready to watch using the Sky On Demand service. Sky Go enables the reception of Sky programmes in many different ways, such as mobile devices, PCs and games consoles. Furthermore, thousands of titles, including blockbusters, classic films, complete series and children\\'s programmes, as well as live sport, are also available to people without classic Sky subscriptions with the streaming service Sky Ticket.
---
You might also be interested in