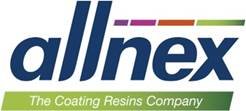 Allnex Austria GmbH
Headquarter: Styria
Federal states: Styria
Industry sectors: Automotive, Industry & production
Status: Recertified
A global company, allnex is a leading producer of synthetic resins and additives for coatings, paints and varnishes for a variety of application areas.
With 33 manufacturing facilities and 23 research and technology support centers, allnex is present on four continents and serves customers in over 100 countries.
allnex contributes to a greener world by making circular thinking the core principle of how the company conducts business. allnex achieves this by designing products with enhanced longevity or intended for multiple uses, increasing resources' productivity as well as reducing the use of finite sources. Through constant innovation, a global footprint, outstanding customer support and the industry's broadest product portfolio, allnex holds a unique position to support formulators in developing new green, high-performance and cost-effective coating solutions that will reach the market quickly.
Allnex Austria GmbH, which consists of the production plant in Werndorf and the research and development center in Graz, is part of this company. Approximately 80,000 tons of synthetic resin are produced annually in the Austrian plant in Werndorf, 90% of which is water-based.
Products and services
allnex synthetic resins are used in a wide range of applications, such as paints, varnishes and other forms of coating products for architectural, industrial, protective, automotive and special purpose coatings and inks.
Both water-based and solvent-based synthetic resins and additives are developed and produced at our sites in Graz and Werndorf to meet coating needs for various materials in a variety of industries. The essential core company values include producing high-quality and environmentally-friendly products, being near our customers, as well as taking entrepreneurial responsibility.
---
Links & Downloads
---
---
You might also be interested in