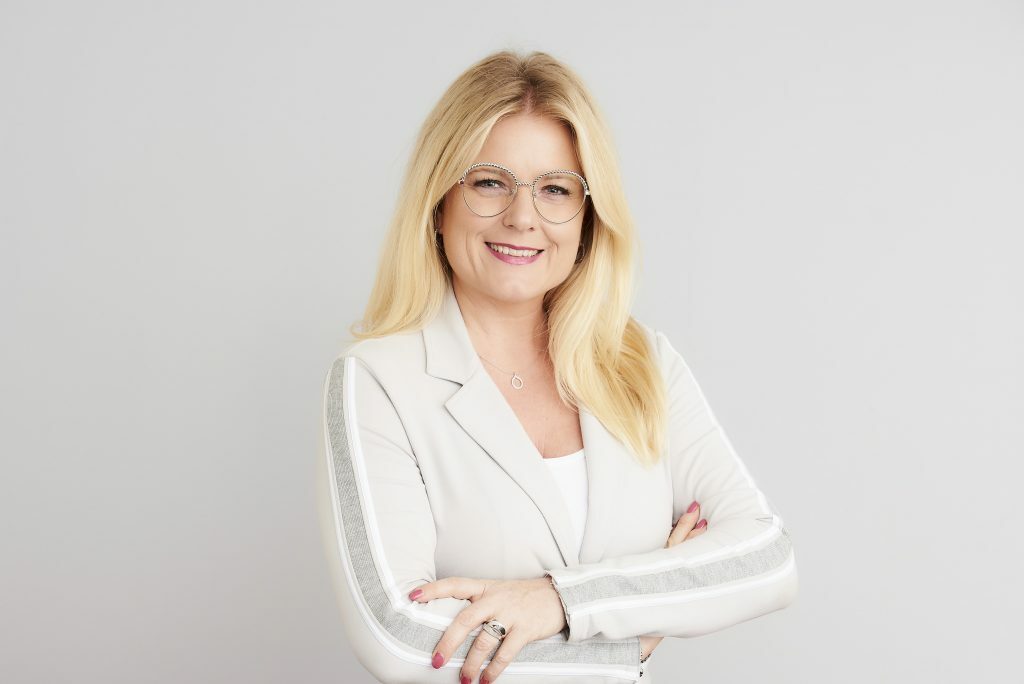 "The red-white-red A is the mutual brand. A recognized and powerful symbol that represents quality, innovation and enduring success."
(Monica Rintersbacher, Managing Director Leitbetriebe Austria)
---
What is Leitbetriebe Austria ?
What does Leitbetriebe Austria do ?
Definition of Leitbetriebe Austria
How do I become a Leitbetrieb ?
Evaluation Procedure
---
At the Forefront of the Austrian Economy
Success has a name: Leitbetriebe (Leading Companies).
These exemplary companies are the top performers.
The platform "Leitbetriebe Austria" (Leading Companies Austria) promotes the power of the brand and intelligent cooperation in order to enhance the competitive advantage.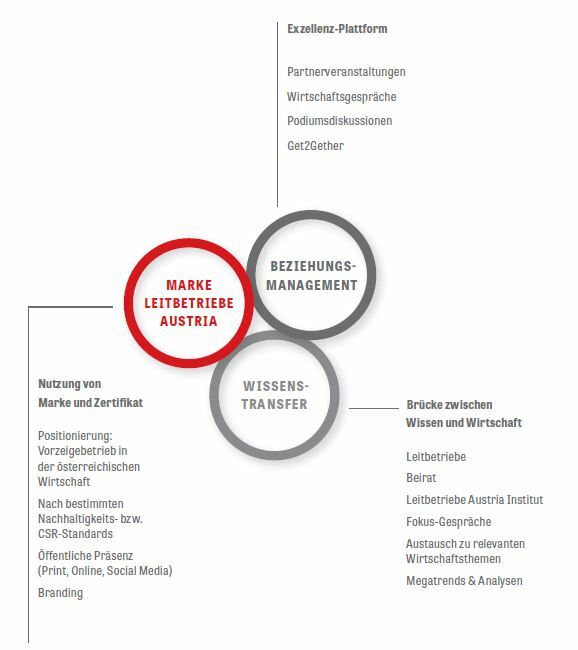 What is Leitbetriebe Austria?
Leitbetriebe Austria is an independent economic network that spans across all industries. It distinguishes and connects exemplary companies within the Austrian economy. Sustainable corporate success, innovation and social accountability are the primary focus during the certification process.
What is Leitbetriebe Austria doing?
Under the common roof of the mutual brand, the network accompanies the top companies and reinforces their efforts through targeted communication strategies. Leitbetriebe Austria renders the platform where companies showcase their leadership and interact with other top performers.
Definition: Leitbetrieb
"A Leitbetrieb is a company that does not focus on short-term profits buton sustainable corporate success. As a result of its market- and value-based orientation, these companies are developmental drivers for their region and industry. A Leitbetrieb also assumes an active role by accepting responsibility for society and the environment. As such, it functions as a role model and consequently achieves competitiveness."
Leitbetriebe Austria Institut, Peter Haric
How do I become a Leitbetrieb?
The qualifications of a company are documented based on an index of specific criteria. Subsequently, a detailed report is submitted to the Leitbetriebe Austria Institute for further evaluation and examination. Applications are only approved once all of the requirements are met. The prospective Leitbetriebe now possess the chance of being accepted into the network. The certification takes place in a highly publicized ceremonial setting.
We are pleased to get your application, because Together we are one brand.
Evaluation Procedure:
The Leitbetriebe Institute analyzes the fulfillment of the certification criteria of applicants for the certificate "Leitbetriebe Austria". Applied is a scoring method that is essentially similar to a rating method. The following areas are tested and evaluated:
– Financial strength and sustainability of the company
– Market positioning
– CSR, employee-, general stakeholder orientation
– Fulfillment of indicators from the success factor research
The resulting data from the evaluation stems from the research of balance sheet information, credit scoring and self-reported data from the companies which is collected through a qualitative survey.
The evaluation of the individual data is conducted on the basis of evaluation guidelines, such as those used in credit rating procedures and company valuations. The assessment is documented and is based on a specified evaluation process by an analyst in accordance with the "Manual Leitbetriebe Analysis".
The goal of the Leitbetriebe analysis for the certification is to guarantee that the certified companies possess an exemplary character and are a guiding example for other companies and for the Austrian entrepreneurship.