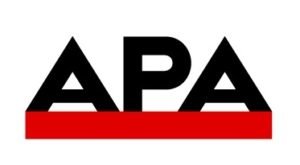 APA - Austria Presse Agentur eG
Headquarter: Vienna
Federal states: Vienna
Industry sectors: Service providers, IT, online service providers, telecommunications, Media & entertainment
Status: Newly Certified
APA – Austria Press Agency is the country's national news agency and the leading information service provider for Austria. Austrian newspapers and the ORF TV and Radio network own the agency. The APA-Group includes the APA news agency, as well as several subsidiaries. Its work focuses on the areas of a news agency, photo agency, information management, and information technology.
Products and services
The APA editorial departments supply real-time news service in word, image, graphics, audio and video. The subsidiaries offer dissemination, research, and knowledge management services, as well as information technology solutions. The APA-Group targets its work towards professional users (information managers, editors, PR experts) in the fields of media, politics, public authorities, and economics. APA fulfills its duties independent from the state, governmental, and political party influences and in accordance with the principles of reliability, speed, balanced information and avoidance of any one-sidedness and party influence.
---
You might also be interested in