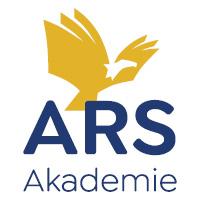 ARS Academy
Headquarter: Vienna
Federal states: Vienna
Industry sectors: Education, research & development
Status: Newly Certified
The ARS Academy is Austria's largest private specialized seminar provider and is represented in all federal states. Whether it's the latest legal changes, the latest trends or basic knowledge for career advancement – with 12 specialist areas, the ARS Academy offers a wide range of seminar content and industry topics, covering every training requirement. The seminars can be attended as face-to-face events and often also as online seminars in the Virtual Classroom. On request, the training courses can be booked as in-house seminars.
Products and services
KNOWLEDGE MAKES SUCCESS
The claim of the ARS Academy already clearly states what the ARS Academy stands for: for well-founded knowledge transfer that brings power in the form of know-how and thus makes people and companies successful(er).
For more than 20 years, the ARS Academy has been dedicated to the topic of training and further education. And with success: Every year, around 18,000 participants benefit from further training at the ARS Academy. "The goal of the ARS Academy is to enable our participants to apply their newly acquired knowledge within the company. Thereby the motivation and solution orientation of the coworkers increases and as a result also the business success," explains Richard Melbinger, managing director of the ARS academy, the use of a training in the ARS academy.
The trainers are real practitioners who know which topics are currently en vogue, where the pain points lie in practice or working on new laws or guidelines.
---
---
You might also be interested in