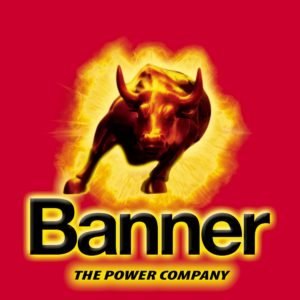 Banner GmbH
Headquarter: Upper Austria
Federal states: Upper Austria
Industry sectors: Automotive, Industry & production
Status: Recertified
95 %
Export share
more than 60 countries in Europe, Africa, Asia
Banner GmbH is an innovative, expanding manufacturer of high-quality starter batteries. Since 1937, the company – with headquarters in Linz-Leonding, Austria – produces batteries for all types of vehicles.
The family company under the leadership of Andreas Bawart and Mag. Thomas Bawart employs around 805 employees across Europe. Banner Batteries produces and sells over 4 million starter batteries every year. Thus, Banner batteries ranks among the long-standing, experienced and important brand in accumulator manufacturing.
Banner Batteries belongs to first fitting of various models of Audi, BMW, Caterpillar, Jungheinrich, Kässbohrer, Liebherr, Mercedes, Mitsubishi, Porsche, SEAT, Volvo, und VW. Retailers are supported in 14 countries through separate sales companies.
The products are sold through direct importers in over 60 additional countries in Europe, Africa and Asia. Future-oriented technique and outstanding quality emphasises the international reputation of flagship products with 'Strength of a buffalo', which characterises the logo.
Products and services
In the original starter battery equipment and starter battery retrofitting segments, Banner is a full-range supplier for the following areas of application:
motorcycles, passenger cars, lorries, various utility vehicles, leisure applications.
The industrial battery business segment ensures the energy supply for forklift trucks, lifting platforms, wheelchairs, emergency power supplies for hospitals, tunnels or solar panels.
Thanks to its close-knit distribution network, the battery specialist offers tailored advice and a competent after-sales service in all its business areas.
---
Links & Downloads
---
You might also be interested in