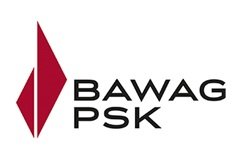 BAWAG P.S.K.
Headquarter: Vienna
Federal states: Vienna, Lower Austria, Upper Austria, Salzburg, Tyrol, Vorarlberg, Burgenland, Styria, Carinthia
Industry sectors: Financial & insurance services
Status: Recertified
With 2.3 million customers, BAWAG P.S.K. is one of Austria's largest banks operating under a well-recognized national brand. Its roots go back to the year 1883 and today it is a successful, modern and innovative bank in the heart of Europe.
In its modern branches across Austria, BAWAG P.S.K. offers high-quality financial advice and the best services as well as a comprehensive online offering in combination with an innovative banking app. BAWAG P.S.K. is represented by numerous cooperation partners wherever its customers need it.
BAWAG P.S.K. is a reliable partner for the Austrian economy. Numerous SMEs, large companies, municipalities and the public sector place their trust in the Bank.
BAWAG Group AG is the listed holding company of BAWAG P.S.K., which is headquartered in Vienna, Austria, with the main brands and subsidiaries easybank, easyleasing and start:bausparkasse in Austria. In Germany, Bawag Group operates under the Südwestbank, BFL Leasing GmbH, Health Coevo AG and start:bausparkasse brands and subsidiaries with Zahnärztekasse AG in Switzerland as well.
Products and services
The delivery of simple, transparent and first-class products and services that meet the needs of customers is at the heart of BAWAG P.S.K.\\'s strategy in all business segments. The bank serves retail, SME and corporate customers and offers them a wide range of savings, payment, loan, leasing and investment products as well as building society savings and insurance products through various online and offline sales channels. The goal is to enable customers to conduct their banking transactions as well and as conveniently as possible. The slogan \\\"Bessere Antworten Wie Alles Geht\\\" expresses BAWAG P.S.K.\\'s philosophy.
---
You might also be interested in