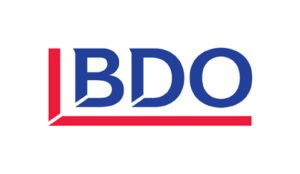 BDO Austria Holding Wirtschaftsprüfung GmbH
Headquarter: Vienna
Federal states: Vienna, Lower Austria, Upper Austria, Salzburg, Styria, Carinthia
Industry sectors: Service providers
Status: Recertified
We at BDO think: Great entrepreneurship deserves special attention!
Our experienced experts help you to realise your previously untapped potential. We accompany you from the first to the last step of your project and together we turn the right screws to find the optimal solution for your challenge. We see ourselves as bridge builders: to ensure your success in the future, we rely on innovative strategies and holistic solutions. In everything we do, trusting and clear communication is our top priority. That's why, as your personal contact, we always have an open ear for you.
With over 900 employees in Austria alone, you benefit from our broad expertise in the areas of audit, tax, consulting, corporate finance and business services & outsourcing. In coordination with our international network, sustainable project success is guaranteed, even across national borders. With us, you can expect support in 167 countries – with uniformly high quality standards.
Together with our clients, we grow beyond ourselves.
Products and services
Auditing
Tax consultancy
Consulting
Corporate Finance
---
---
You might also be interested in