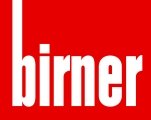 Birner Gesellschaft m.b.H.
Headquarter: Vienna
Federal states: Vienna, Lower Austria, Upper Austria, Salzburg, Tyrol, Vorarlberg, Burgenland, Styria, Carinthia
Industry sectors: Automotive, Trade & wholesale
Status: Recertified
As the market leader in the area of car parts and car accessories, Birner offers the widest range in Austria.
While it has now become a matter of course to make the right spare part available at the right time and in the right place, the product range has steadily grown. Birner's range also includes spare motorcycle parts, motorcycle accessories, workshop equipment and tools. Hydraulic systems, rolling bearings, industrial filtration and gas springs are offered for industrial companies.
Birner is not only a parts supplier, but also a full service provider that provides its customers with appropriate solutions for all tasks in workshops and parts trade. Whether in the field of workshop equipment, commercial and technical support or the topic of marketing concepts and training. The experienced Birner team always supports its customers as a partner.
Products and services
Automotive spare parts
Automotive accessories
Motorbike spare parts
Motorbike accessories
Lubricants
Body parts
Tools
Workshop equipment
Marketing concepts for workshops
Technical hotline
Vehicle and repair data
Online customer portal
Online catalogue
Training
Industrial requirements
---
You might also be interested in