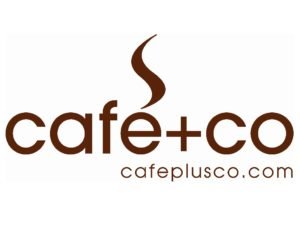 café+co International Holding GmbH
Headquarter: Vienna
Federal states: Vienna, Upper Austria, Salzburg, Tyrol, Vorarlberg, Styria, Carinthia
Industry sectors: Holding,
Status: Recertified
The café+co group is the leading coffee service provider in Austria as well as Central and Eastern Europe and is active in eleven countries with 16 subsidiaries (Austria, Germany, Czech Republic, Slovakia, Hungary, Slovenia, Croatia, Poland, Serbia, Romania, Russia).
café+co handles the operation and servicing of espresso machines and systems for hot beverages, cold beverages and snacks, as well as the management of company restaurants.
Fully automatic "café+co shops" can be found in companies as well as in the public sector (shopping centres, offices, hospitals, motorway rest stops and petrol stations). The close-knit service network of café+co with locations and bases in all Austrian provinces guarantees optimum service and short transport routes, which reduces CO2 emissions.
In Austria and Germany, the group operates eleven self-service cafés, which can be found at Vienna International Airport, the Mozarthaus Vienna, the Haus der Musik and the shopping centre Q19.
café+co also offers a specially developed product line for the hotel industry and catering and runs its own cafés.
Every year more than half a billion servings are consumed at 72,000 café+co appliances. With more than 1,800 employees, café+co achieves annual sales of more than 200 million euros.
For more information visit http://www.cafeplusco.com
Products and services
• Sales, operation and servicing of espresso machines and appliances for hot beverages, cold beverages and snacks.
• maxPLANET – the top of the line for sustainable enjoyment with fully automatic coffee supply using Fairtrade, Rainforest Alliance and UTZ certified filling products.
• Conscious. Good! – Cold drink and snack machines for the most health-conscious consumers.
• café+co Express – SB Cafés for modern people on the road.
• Complete solutions for hotels and restaurants.
• Management of company restaurants.
---
You might also be interested in