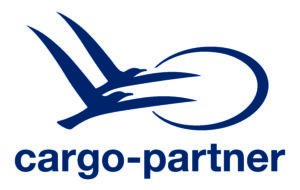 cargo-partner GmbH
Headquarter: Vienna
Federal states: Lower Austria
Industry sectors: Logistics, transport, traffic & infrastructure, Service providers
Status: Recertified
cargo-partner is a privately owned, medium-sized, full-range info-logistics service provider with particular expertise in air and sea freight as well as information technology. As an integrated logistics partner, it develops comprehensive solutions which, thanks to an ITsupported transport chain and optimized management of sales and purchasing, create competitive benefits for its customers. The company was founded over 30 years ago and generated a turnover of 540 million euros with 2,365 employees in 2015.
we take it personally
The motto "we take it personally" describes the cornerstones of the cargo-partner corporate philosophy: deeply rooted human values, performance orientation and lived partnership.
Focus on sustainability
cargo-partner pursues a comprehensive sustainability strategy, which is based on the three pillars ecological, economic and social sustainability. It determines all company activities, from the selection of environmentally friendly carriers through to support for numerous
social projects.
Products and services
cargo-partner offers tailor-made solutions for air, sea and road transport and logistics around the world, including a wide range of value added services, such as picking, labelling, packing and distribution. As a pioneer in the field of information logistics, cargo-partner develops innovative IT solutions for the optimisation of the entire supply chain.
SPOT
The Supply Chain Management Platform SPOT supports the increasingly complex structures of modern supply chains. The platform currently has more than 20,000 users from different industries.
www.spotworx.com
Road Carrier Platform
The cargo-partner "Road Carrier Platform" for hauliers in road transport simplifies the search for available cargo space and optimises the flow of communication and information management.
www.carrierplatform.com
---
You might also be interested in