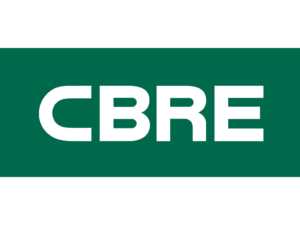 CBRE GmbH
Headquarter: Vienna
Federal states: Vienna
Industry sectors: Real estate & real estate service providers
Status: Recertified
CBRE Group, Inc. (NYSE:CBRE), a Fortune 500 and S&P 500 company headquartered in Los Angeles, is the world's largest commercial real estate services and investment firm (based on 2018 revenue). The company has more than 90,000 employees (excluding affiliates) and serves real estate investors and occupiers through more than 480 offices (excluding affiliates) worldwide. CBRE has been represented in Austria since 1991 with headquarters in Vienna.
Products and services
Around 165 members of staff advise property owners, investors, developers, tenants and users about Real Estate. The interdisciplinary team provides thorough services for projects and therefor CBRE is the only company in the market to offer an all-in-one solution in this field.
CBRE services for Office, Industrial & Logistics, Living, Retail und Hotel:
– Consultancy
– Leasing
– Investment
– Management and Development
– Technical Consultation
– Architecture & Workplace Strategy
– Commercial Real Estate Management
– Funding Services
– Real Estate Valuation
– Market Research, Studies and Analyses
– Maintenance and Optimization of property for owner occupiers
---
You might also be interested in