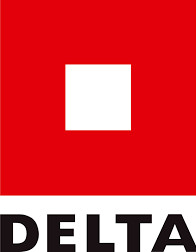 DELTA Group
Headquarter: Vienna
Federal states: Vienna, Lower Austria, Upper Austria
Industry sectors: Construction, Service providers
Status: Newly Certified
26 %
Export share
Czech Republic, Slovakia, Ukraine, Germany
Partnership, the vision "Beyond Building" and diversity made DELTA the successful international group of companies with several locations in Austria, the Czech Republic, Slovakia and Ukraine that it is today. Since its foundation in 1977, DELTA has completed numerous successful construction and real estate projects in the fields of Industry & Office, Retail & Entertainment, Culture & Education, Residential, Healthcare, Hotel & Wellness and Infrastructure.
DELTA is a holistic service provider in construction, a leading Austrian as well as Central and Eastern European company, an international expert, a creative building thinker and the right partner for innovative ideas.
Next to new developments, working with BIM (building information modeling) through Revit has been standard practice at DELTA for many years. As founder and initiator of the teambau company, DELTA offers partnership-based projects as a complete package. The culture of transparency and partnership is promoted and lived with the services and products DELTA offers.
Products and services
With decades of experience, unparalleled passion and an unceasing pioneering spirit, DELTA has always been shaping the construction industry of tomorrow in a sustainable, responsible and forward-looking way. The diverse know-how in the fields of architecture, general planning, BIM, construction management, Common Data Environment and IT allows the group of companies to constantly offer new perspectives for the industry. In this way, DELTA not only sets exceptional standards for the here and now as well as for a successful future, but also creates real added value for people and the environment.
DELTA offers a wide range of services for customers. Sustainable aspects are incorporated into every project. In the DELTA green line, the focus is on optimizing the entire life cycle and life cycle costs. With the digital platform "Datenpool", DELTA ensures barrier-free communication and reliable distribution of documents. As its own IT company, DELTA Netconsult offers its customers everything from software programming to IT security tailored to industry-specific requirements.
---
Links & Downloads
---
---
You might also be interested in