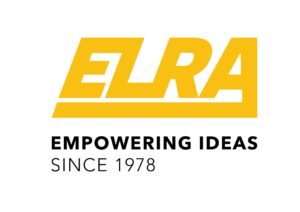 Elra Antriebstechnik Vertriebs Ges.m.b.H.
Headquarter: Burgenland
Federal states: Burgenland
Industry sectors: Trade & wholesale, Industry & production
Status: Recertified
20 %
Export share
worldwide
ELRA has been a leading supplier of precision drive solutions in Austria since 1978. Founded by Ing. Walter Rauch, the company is an owner-managed Austrian company.
At ELRA, around 40 skilled employees develop and produce complete drive solutions for customers from various industries. ELRA has been driving the development of products and technologies forwards for almost 40 years. Their decades of experience guarantee competent solutions for all customer requirements.
ELRA is certified as a quality supplier ISO 9001:2015. ELRA has committed to environmentally responsible conduct by introducing the environment management system according to ISO 14001. ELRA received the Austrian Quality Seal "Austrian Model Company" for the extraordinary achievements of the company.
Products and services
ELRA offers components for precision drive solutions in the performance range up to 800 Watt, such as DC motors, brushless motor, step motors, gear units, controllers and linear drives. Products from well-known international manufacturers are available to choose from.
As a specialist for complete single-source solutions, ELRA develops and produces drive solutions for specific customer requirements regarding mechanical engineering, precision mechanics and equipment technology. The ELRA experts are available with their expertise for this purpose. These tailored solutions are particularly effective.
ELRA components are the embodiment of fast, individually tailored and efficient solutions in the field of drive technology. ELRA handles the entire process from the production through to the utilisation of the component.
Personal consultation with customers and customer service are of great importance for ELRA. ELRA also has suitable offers for smaller quantities and customers always have a contact partner who will support them in their projects.
---
You might also be interested in