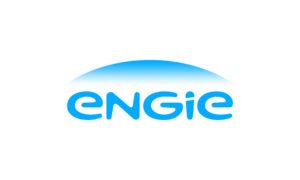 ENGIE Gebäudetechnik GmbH
Headquarter: Vienna
Federal states: Vienna
Industry sectors: Building Industry, Service, Industry, Provider
ENGIE Gebäudetechnik is a leading company in the building services technology sector.
Their products and services range from the planning, delivery and installation of heating, dir conditioning and ventilation plants to sprinklers, cooling systems and building management systems.
Services provided by ENGIE are maintenance, operational Management, technical facility management and facility management.
ENGIE gladly takes over contracts with full service as a
general contractor.
The motto is:"Trouble-free for our customers"
Customers of ENGIE Gebäudetechnik appreciate the excellent know-how of the company's employees in all matters concerning buildings .
Since 1959 the Austrian company stands for quality and
reliability.
ENGIE is an expert in Energy Efficiency and supports its customers in implementation of the Energy Efficiency Act.
ENGIE, as a proven expert in the sector of energy efficiency, is at the service of all their customers with advice about all questions pertaining to the implemen-tation of the Energy Efficiency Act (EEffG).
A team of certified and very experienced auditors carry out an audit in accordance with the requirements of the Energy Efficiency Law as well as making suggestions of how to achieve energy savings. If requested ENGIE will also carry out the proposed energy saving measures.
ENGIE completes large and small constructions economically, safely and in an environmentally-friendly way.
ENGIE is certified in accordance with ISO 9001. OHSAS 18001, ISO 50001 and also as a range of further trade specific certificates.
ENGIE Gebäudetechnik is, due to their excellent and established performance, entitled to display the Austria
coat of arms along with their company name.
Products and services
• Conceptual study
• Planning
• Project management
• Cooling
• Heating
• Ventilation
• Sprinklers and fire protection
• Fire alarm systems
• Building management system (BMS)
• Building services
• Compressed air systems
• Sanitary installations
• EPC Services/General Contractor Services (GC)
• Engineering/assembly/installation
• Commissioning
• Preventive servicing
• Maintenance
• Heating and cooling supply
• Technical facility management
• Facility management
• Renovation, modernization
• Extensions, modifications
• Audit i.a.w. Energy Efficiency Law
• Determination of measures
• Implementation of energy saving measures
---
You might also be interested in