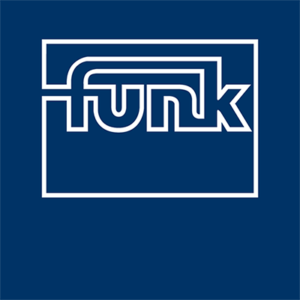 Funk International Austria GmbH
Headquarter: Vienna
Federal states: Vienna, Salzburg, Tyrol, Burgenland
Industry sectors: Service providers
Funk International is an international commercial and industrial insurance broker and risk consultant. The Funk Group is a fifth-generation owner-operated company since 1879 and is family-owned without investor participation. This provides the Funk Group with the necessary independence in the market to achieve the optimal insurance conditions and risk protection for customers, regardless of any co-investor interests. The Funk Group has also been operating internationally since the 1970s and it has extensive experience in the development and handling of national and international insurance programmes.
As a result of the direct accountability of the management and the structure of the company, it is able to place the Funk service customers at the centre of its activities.
With more than 1,250 employees at 35 locations in Europe, the Funk Group has the necessary size to guarantee the corresponding assertiveness on the insurance market and local service quality in customer service, but it is not too large for the management to be directly accountable to our national and international customers, which is very important for our company.
Products and services
The central position of the Funk insurance portfolio in core markets such as Austria, Germany and Switzerland supports the negotiating position of Funk customers and leads to the pooling together of purchasing power, which helps make exceptional premium and condition optimisations which are significantly higher than the market average. This is how the Funk Group managed to place over EUR 1.5 billion in net premium volume in 2017.
As a result of its specialist departments, international network, technical risk management and direct interlinking with the holistic risk management for customers, Funk is able to deliver comprehensive service quality for its customers as a system house.
Our in-house specialists in the specialist departments, which include internationally trained lawyers, engineers, economists and insurance brokers, not only take care of the classic insurance management services, but can also deal with the development and negotiation of specific wordings and the independent rating of insurers with independently developed, tailor-made coverage concepts in the important areas of risk engineering. This ensures an optimal negotiating position for the benefit of our customers. The best example of this is the recent successfully developed and positioned CyberSecure policy, which is based on a comprehensive coverage concept which is currently unique in the market.
---
You might also be interested in