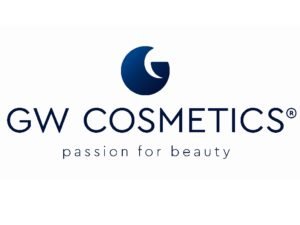 GW Cosmetics GmbH
Headquarter: Lower Austria
Federal states: Lower Austria
Industry sectors: Consumer goods & non-durable goods, Luxury Goods
Status: Recertified
86 %
Export share
Europa, Australien, Afrika, Asien, Nord-u. Südamerika
GW Cosmetics develops and produces cosmetics for hair, face and body and is internationally successful with its RefectoCil, BeautyLash and Master Lin brand as well as with its private label products. GW Cosmetics employs 86 people, thereof 20 % in R&D and Quality Management. All products are exclusively produced at its site in Leopoldsdorf, Austria. The company is certified IFS-HPC K-GMP ISO 22716, Natrue, Vegan Society and member of the leading companies of Austria.
The success of GW Cosmetics arises from its passion for beauty and cosmetics and the aspiration to deliver the highest quality. As a global, Austrian company and producer of superior and innovative cosmetic products, the aim is to make customers´ lives more beautiful and easy.
In developing brands and innovative products GW Cosmetics build on experience and intensive cooperation with global partners. The principles of simplicity, openness and courage are followed: the structures and decisions are transparent and forward-looking.
When doing so, sustainable growth is not the only focus. GW Cosmetics is keen to be a social active company, securing jobs for employees long term. Hence responsible leadership is of high importance at GW Cosmetics.
Products and services
With RefectoCil, the global leader in eyelash and eyebrow tinting, beauty professionals worldwide have the opportunity to style their customer´s brows and lashes individually and completely: shape, color and care. This way, brow and lash styling will become a leading service in the salon!
With BeautyLash every woman can have perfectly styled brows and lashes comfortably at home. Starting with growth serums for lashes and brows to tinting products and care products – BeautyLash provides the comprehensive program for retailers.
Master Lin, the certified natural cosmetics brand with purest gold, pearl and plant extracts from Traditional Chinese Medicine offers women, who appreciate high quality holistic care a product line that gives their skin vigour, vitality and freshness. The synergy of millennial-old knowledge with 21st century know how guarantees efficacy and tolerance.
For customers of the Private Label Division, GWCosmetics develops customized product solutions in which they stand out from the competition in the highest degree by their expertise. There is a focus on individual customer service and innovation, the company is competitive because of the rapid implementation of international trends, quality standards and flexibility.
---
You might also be interested in