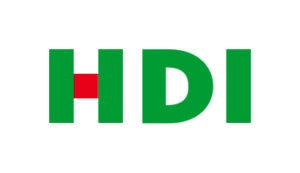 HDI Lebensversicherung AG, Direktion für Österreich
Headquarter: Vienna
Federal states: Vienna
Industry sectors: Financial & insurance services
Status: Recertified
HDI Life AG is part of the Talanx group. With a premium income of around 32 billion Euros in 2015, TALANX is one of the large European insurance groups. Talanx AG is a listed company. It has been listed on the Frankfurt Stock Exchange in the MDAX since 2012, as well as on the stock exchanges in Hannover and Warsaw.
The main shareholder of Talanx AG and thus the HDI Life AG is the "Haftpflichtverband der deutschen Industrie, Versicherungsverein auf Gegenseitigkeit" (German Industry Liability Association, Mutual Insurance Association) (HDI V. a. G.).
HDI Life AG has many years of experience. It was founded in 1922 as Gerling Group Lebensversicherungs-AG.
More than two million customers place their trust in HDI Life AG. Of these customers, around 120.000 are based in Austria with a premium portfolio of 125 million Euros (as of 31.12.2015).
Every year HDI Life AG pays out approximately 1,9 billion Euros to its customers.
HDI Life AG has been operating on the Austrian market since 1994 and convinces with quality and competence in the life and disability insurance sectors.
The renowned analysts Franke & Bornberg assess the corporate quality of HDI Life AG (Germany) as occupational disability insurance vendors with the highest rating "excellent" (as of 1/2016).
A.M. Best assesses the financial strength of HDI Life AG as "A (excellent)" (as of 23.06.2016).
Standard & Poor's assesses the financial strength of HDI Life AG as "A+ (very good)" (as of 27.09.2016).
Products and services
Life insurance
• Unit-linked life insurance
• Conventional life insurance
• Immediate annuity
• Term life insurance
Occupational disability insurance
• Independent occupational disability insurance
-> Occupational disability insurance for young people
-> Occupational disability insurance with money-back- effect
• Independent disability insurance
Service
• First class service from independent quality intermediaries (brokers, non-executive agents and sales departments) through stationary and mobile specialists.
• Risk assessment, issuing policies, management of contracts in Austria
• Weekly commission accounting
• Comprehensive training programs
-> Biometric protection
-> Funded pension provision, private and occupational
-> Social insurance legislation
-> Expertise in risk assessment and insurance claims
• Certification as a Registration Officer
---
You might also be interested in