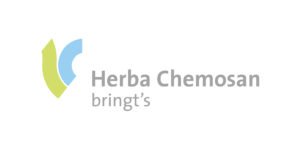 Herba Chemosan Apotheker-AG
Headquarter: Vienna
Federal states: Vienna, Upper Austria, Salzburg, Tyrol, Vorarlberg, Styria, Carinthia
Industry sectors: Pharmaceuticals, health & biotechnology, Trade & wholesale
Status: Recertified
Herba Chemosan Apotheker-AG is a full-line pharmaceutical wholesaler with its head office in Vienna. It was founded in 1916 and is now the leading pharmaceutical wholesaler and service provider in the country with a market share of 43%. 7 logistics centres throughout Austria guarantee quick deliveries to each pharmacy or hospital within 90 minutes. Together with its subsidiaries Sanova and Aewige, it forms the Herba Group and employs around 900 people. Aewige is the commercial partner for in-house pharmacies. Sanova markets the healthcare products of major domestic and foreign companies and also takes over their central distribution for Austria. Dealings with business partners and officials are regulated by the highly relevant code of conduct, and particularly the strict anti-corruption regulations, which qualify the company as a reliable partner. As the world's first pharmaceutical wholesaler, Herba Chemosan uses SAP in all processes and thus guarantees the latest work processes.
Products and services
Pharmaceutical distribution is the core competence of the company. In accordance with the latest standards pursuant to the Medicines Ordinance (AMBO) 2009, an average of 110,000 order lines are picked in 15,000 delivery containers on a daily basis. Around 100 million sold pharmaceutical product packages are delivered annually. The latest refrigeration logistics, safety precautions and a 24-hour emergency service set new standards, so that care can be provided to patients reliably.
Furthermore, Herba Chemosan offers many services for pharmacies and manufacturers along the entire pharmaceutical service chain. From raw materials required for the pharmaceutical core area of internal production in pharmacies, all equipment and the latest pharmacy IT through to comprehensive marketing tools at the point of sale.
---
You might also be interested in