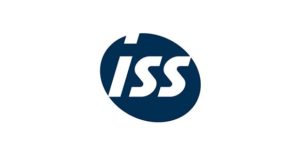 ISS Österreich
Headquarter: Vienna
Federal states: Vienna, Lower Austria, Upper Austria, Salzburg, Tyrol, Vorarlberg, Burgenland, Styria, Carinthia
Industry sectors: Service
ISS Facility Services is Austria´s leading full-service provider for all building-related services. ISS takes on the management and operative implementation of all a company's non-core processes under the name "Integrated Facility Services" (IFS).
ISS Facility Services ranks among the leading providers of IFS in Austria and it is the alternative to classic Facility Management. As a result of a high self-delivery, ISS is able to synergistically optimise and integrate services in a package solution. This reduces the time spent by ISS employees – and thus the costs for the customers.
As a market leader, ISS is represented throughout Austria with 12 branches and around 7,500 employees at present and thus it is one of the largest employers in Austria. Turnover in Austria was EUR 236.5 million in 2016.
Products and services
ntegrated Facility Services (IFS) is the complete building management solution that ISS offers its customers. In this respect, service packages are put together with the customers.
IFS means partnership between ISS and its customers. The customers can concentrate on their core business. As the facility manager of the property, ISS takes on all building-related services:
Property Services: Building services (operation & maintenance), industrial services, ventilation services, handyman services, outdoor facility management and much more.
Support Services: Reception services, telephone switchboard, back office services, conference services, post/courier services and much more.
Cleaning Services: Daily maintenance cleaning, day staff, washroom services, window/ facade cleaning, cleanroom cleaning and much more.
Security Services: Reception services (porter), event services, construction site surveillance, security consulting, plant fire brigade and much more.
Catering Services: Staff restaurant, conference catering, event catering, bistro & café, vending machine services and much more.
---
---
You might also be interested in