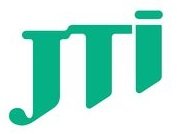 JTI Austria GmbH / Austria Tabak GmbH
Headquarter: Vienna
Federal states: Vienna
Industry sectors: Consumer goods & non-durable goods, Education, research & development, Industry & production, Trade & wholesale
Status: Recertified
JTI is a member of the Japan Tobacco group of companies, a leading international tobacco corporation. The company headquarters is located in Geneva, Switzerland. With operations in more than 120 countries, JTI employs approximately 45,000 people. Since 2007, Austria Tabak has been a member of the company group, with more than 500 employees working for JTI Austria at the Vienna office, in the field, the research and development laboratory and in independent wholesale trade.
Products and services
JTI is a manufacturer of tobacco products, that are available in every tobacco shop in Austria.
---
You might also be interested in