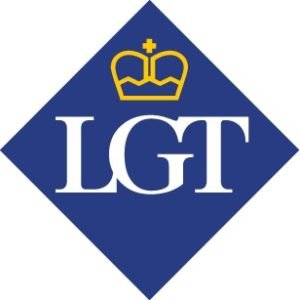 LGT Bank AG, Zweigniederlassung Österreich
Headquarter: Vienna
Federal states: Vienna, Salzburg
Industry sectors: Financial & insurance services
Status: Newly Certified
LGT Bank Österreich is a branch of LGT Bank AG and has been present in Austria since 2007 with two locations – in Vienna and Salzburg. LGT is the world's largest private banking and asset management group, wholly owned and managed by an entrepreneurial family. It has been owned by the Princely House of Liechtenstein for more than 80 years. As its family office, the bank has extensive experience in the management of large family assets. This expertise is also the basis for the cooperation with its clients.
Group-wide, the bank employs more than 3500 staff in more than 20 locations in Europe, Asia, America, Australia and the Middle East. As an internationally active private banking and asset management group, LGT Bank is the ideal size to combine local advice on the spot with a global network.
A long-term and holistic perspective is pursued both as a company and as an investor. LGT attaches particular importance to promoting sustainable development for its clients, the company, society and the environment, creating value and making a fundamental contribution to the sustainable development goals of the UN.
A strong balance sheet, high liquidity and solid capitalization provide a solid foundation for LGT. Its equity capital is well above the legal requirements and also reflects the company's financial security in an international comparison.
Products and services
LGT Bank Österreich develops and implements individual private banking solutions for wealthy individuals, private foundations and institutional clients in Austria as well as in Eastern and Central Europe. Its core services include personal investment advice, comprehensive asset management and Lombard-based financing.
The investment organizations are active in all major international investment centers. This enables LGT Bank to identify and exploit attractive investment opportunities worldwide. When structuring and managing assets, its clients benefit from the comprehensive know-how of its specialists in traditional and alternative investments as well as from its extensive expertise in portfolio construction and the selection of leading external investment managers.
For LGT Bank Österreich , a holistic and comprehensive view of assets is always at the heart of its services. Clients are supported with comprehensive asset planning and, in addition, LGT Bank offers a range of asset structuring and financing solutions tailored to their asset situation.
---
---
You might also be interested in