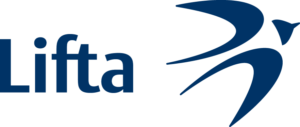 Lifta GmbH
Headquarter: Vienna
Federal states: Vienna, Tyrol
Industry sectors: Trade & wholesale
Status: Recertified
Lifta  unites five strong brands for indoor mobility to help people to improve their quality of life in their own homes. In the stairlift area, these are Lifta, the market leader for stairlifts in the German-speaking countries, Der Treppenlift, one of biggest retailers of used stairlifts in Europe, and AP+ Treppenlifte, with its flexible service system. sani-trans, the specialist for platform lifts, as well as Lifton, which offers innovative, elegant domestic lifts, help with special solutions. An increasing number of people put their trust in Lifta's high product quality and excellent service.
In 1977, Wolfgang Seick laid the foundations for this success story with Lifta, a brand that has by now become synonymous with stairlifts for many people. The family-run company has so far installed more than 150,000 stairlifts of all different types. The Lifta Group's stairlifts, domestic lifts, elevators and platform lifts ensure that people can move around their homes safer, more comfortably and more independently.
Products and services
Lifta offers customers the widest choice of designs in the German-speaking countries. They can customise the mobility solution that is right for them according to their ideas and wishes. Each stairlift is individually adapted to the respective shape of the stairs and the customer's requirements. Straight, curved, indoors or out – the Lifta brands Lifta, AP+ Treppenlifte and Der Treppenlift almost always offer customers the right solution for their stairs and their individual requirements. With its domestic lifts, the brand Lifton offers a completely different alternative that does not depend on stairs: a shaftless \"through the floor\" lift does not take up much space.
The Lifta Group's consulting service has been certified by the TÜV and plays a major role in this respect. Customers can contact the service in numerous ways: they can phone, complete a contact form on the website, write an email or start a chat.
Of course, Lifta's specialist sales staff also visit potential customers at home. During this free and no-obligations personal visit, they clarify all of the essential aspects when it comes to choosing the right lift solution. Lifta also provides a regular maintenance and repair service, and offers its customers a unique customer service that is available 24/7, on 365 days a year.
---
You might also be interested in