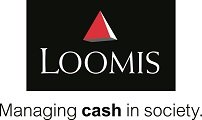 LOOMIS ÖSTERREICH GMBH
Headquarter: Vienna
Federal states: Vienna, Upper Austria, Salzburg, Tyrol, Vorarlberg, Styria, Carinthia
Industry sectors: Logistics, transport, traffic & infrastructure, Service providers
Status: Recertified
For everyone, valuable assets mean something different. It is our goal to assist you in transporting your valuables and values securely from A to B. In the case of cash, we ensure a smooth process and we thereby stabilize the entire circulation.
LOOMIS has an worldwide established, professional team of
• more than 25,000 employees at
• 400 branches in
• 23 countries.
All our vehicles for the transportation of valuables are equipped with the most modern high-tech security, tracking and tracing systems.
Of course, we are only using armored and modern vehicles of different types and models, tailor-made for the specific customers' needs.
Products and services
SafePoint Services
Deposit safe with real-time billing system which simplifies your bookkeeping through modern data connection.
Safe including counting unit with authenticity verification of banknotes
Safety lock
Delivery, anchoring and commissioning of the device including training
Easy handling
24-hour hotline
Daily payment and billing per employee – monitoring
Online reports
Insurance of the device and its contents
Maintenance
Cash management
Rent instead of purchase
LOOMIS valuables transport
Classic transportation of valuables
Austria-wide and international service at the highest security level.
ATM Services
• Filling the ATMs cassettes with banknotes
• Removal of retained cards
• Written records
• Settlement of funds
• Routine test controlls, including cleaning of various sensors
• Small repairs
• Accompaniment of technician in the case of major repairs
Cash Management Services
LOOMIS provides you with the opportunity to optimize your Cash Handling
• Comprehensive LOOMIS Cash Management Services for all your branches in Austria
• starting with collection of your daily revenues
• until payment in your bank account
• Counting of the money take place in highly modern Cash Centers
• You receive data daily for your internal Cash Management records
• On the day after collection your revenues are ready to be used for other financial transactions
• LOOMIS can also simplify your daily flow of change
---
---
You might also be interested in