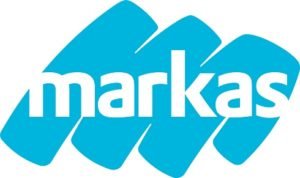 Markas GmbH
Headquarter: Lower Austria
Federal states: Vienna, Lower Austria, Upper Austria, Salzburg, Tyrol, Burgenland, Styria, Carinthia
Industry sectors: Service providers
Status: Recertified
Markas is an international family-owned company that has taken care of cleaning, food preparation and associated services in large facilities for over 30 years with over 7,500 employees.
Hospitals, private clinics, nursing and retirement homes, universities, schools, hotels and other institutions entrust these jobs to the company and its employees – in Italy, Austria and Romania.
Expert planning, execution and monitoring ensure an optimal output for the customers. Complex jobs continually motivate us to work on innovative solutions.
Markas is committed to the strictest quality standards so we can meet the high demands of our customers. These high standards are ensured with ongoing checks by our own employees, customers and the regulatory authorities.
Markas guarantees the highest standards: ISO 9001 for quality, ISO 14001 for the environment, OHSAS 18001 for occupational safety and health, as well as EMAS certification for environmental management and TÜV certification for cleaning companies.
Markas…
…offers specialised services in the commercial areas of cleaning, food & facilities,
…woks with qualified professionals and state-of-the-art equipment,
…guarantees the best service for the price.
Markas offers an on-site professional contact so customers have more time for their core business!
Products and services
– Cleaning services in hospitals, nursing and retirement homes, companies and hotels
– Basic, window, facade and building cleaning
– Patient transport
– Housekeeping
– Logistics services
– Air cleaning
– Pest control
---
You might also be interested in