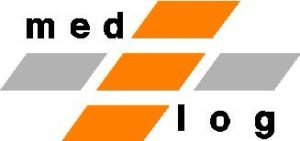 medlog Medizinische Logistik und Service GmbH
Headquarter: Lower Austria
Federal states: Lower Austria
Industry sectors: Logistics, transport, traffic & infrastructure, Pharmaceuticals, health & biotechnology
Status: Recertified
medlog – Your Partner for Medical Logistics
FAST, SAFE, PUNCTUAL.
medlog was founded in 2002 as a company specialising in transportation services in the medical field and it now operates nationally and internationally with its logistics network from the head office in St. Pölten and 4 locations in Austria.
Based on the know-how, reliability, long-standing experience and skills of its well-trained team, medlog became a leading logistics partner for laboratories, hospitals, doctors and public institutions in the healthcare sector far beyond Austria's borders.
medlog handles in-night and overnight temperature-controlled transportation throughout Austria and offers a same-day service for collections and deliveries. Short transport times, individual packaging solutions for the respective transportation, as well as dry ice and frozen goods transportation complete the medlog logistics range.
The innovative web-based medlog system for booking, tracking, documentation and invoicing, as well as comprehensive training packages for employees form the basis for its highest quality standards, which are reflected by the certification according to ISO 9001:2015.
Products and services
Human medicine
– Laboratories
– Registered doctors
– Hospitals
Veterinary medicine
– Official inspections
– Meat establishment quality assurance
– Pet health
Food safety
– Food inspection logistics
– Ongoing service for maintaining the quality of all food-producing companies
Express logistics
– Emergency transportation
– Express transportation worldwide
– Value-added services
– Refrigerated transportation with passive packaging
– Overnight logistics in the central European area
– Additional services (scheduled deliveries, identity verification, collections, swap logistics, weekend service)
Packaging
– Development of various special packaging for the transportation of diagnostic specimens
– Multifunctional packaging for various temperature ranges
– Reusable packaging for recurring transport requirements
– Validation of processes
– Qualification of packaging
---
You might also be interested in