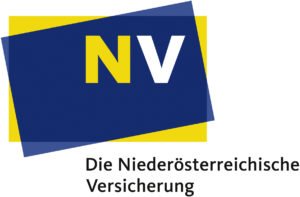 Niederösterreichische Versicherung AG
Headquarter: Vienna
Federal states: Vienna, Lower Austria
Industry sectors: Financial & insurance services
Status: Recertified
The Niederösterreichische Versicherung (Lower Austrian Insurance Company) is a regional insurance company successfully operating in Lower Austria for almost hundred years and addressing customers in the Eastern part of Austria with insurance solutions for all walks of life. The business policy is based on three pillars:
Safety
Based on a sound business policy, which avoids trial and error methods, the Lower Austria insurance company operates with a keen sense of judgement.
Regionalism
With over 40 customer offices and more than 400 advisers spread across Lower Austria and Vienna, the Niederösterreichische Versicherung is always close at hand.
Partnership
The Niederösterreichische Versicherung – within the scope of possibility – strives to participate actively in the development of the country and feels obliged towards the country and its people.
To families and companies, farmers and tradesmen, associations and organisations – from sports through to culture. To always have an open ear. To lend a helping hand. To be there. That is what NV is all about.
Products and services
Mobility:
* Motor vehicle third party liability and comprehensive insurance
* Personal accident insurance
* Legal protection insurance
* Leasing and motor vehicle registration
Residential and Business:
* Homeowners\\' insurance
* Home insurance
* Agricultural insurance
* Commercial insurance
* Legal protection insurance
* Travel insurance
Assets and Provisions:
* Classical and fund-linked life insurance
* Pension provision
* Life insurance and risk cover
* Accident insurance
* Retirement benefits
* Building society savings and financing
* Medical insurance
---
You might also be interested in