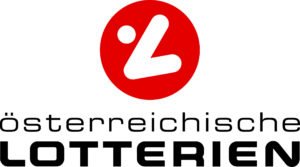 Österreichische Lotterien Gesellschaft m.b.H
Headquarter: Vienna
Federal states: Vienna
Industry sectors: Gaming
Status: Newly Certified
Entertaining and innovative games, societal responsibility and social commitment – these are the three pillars on which Austrian Lotteries has based its business activities for more than 30 years.
The company has become an internationally recognized gaming provider that is one of the most successful lottery companies in the world. The most important guideline for the management and the approximately 500 employees is "responsible gambling", and particular attention is paid to the protection of minors and the prevention of excessive gambling.
Reliability and security in gaming operations have top priority, as does the use of state-of-the-art technologies to run the games while protecting the environment and resources as much as possible. The company is also one of the leading gaming providers in Europe in the technical field and was one of the first lottery companies with nationwide online gaming operations in 1991. Austrian Lotteries recognized new media and technologies as a major opportunity for the future at a very early stage and launched its first Internet gaming offering in 1998, which was expanded in 2003 to become the gaming site win2day with a high level of service for customers.
Products and services
Austrian Lotteries' range of games covers a broad range of products for all target groups: Lotto "6 out of 45" with LottoPlus, EuroMillions, Joker, Toto with the goal bet, Zahlenlotto 1-90, Bingo, Lucky Day (until March 31, 2019 ToiToiToi) and TopTipp (since November 4, 2019) make up the range of betting games. In addition, there is the class lottery. In the case of Toto, the results of soccer matches form the basis. Scratch and Brieflos are so-called instant lotteries. Here, after scratching off the winning field or tearing open the ticket, you immediately know whether you have won and how much you have won. With Click&Win, new electronic instant games have been available since May 2019 that can be played via win2day.
---
You might also be interested in