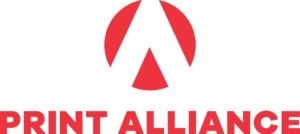 Print Alliance HAV GmbH
Headquarter: Lower Austria
Federal states: Vienna, Lower Austria
Industry sectors: Industry & production
Status: Recertified
5 %
Export share
Germany, Switzerland, Hungary, USA
The printing facility "agensketterl" is one of Austria\\'s leading sheet-fed-printing facilities.
With the highest quality standard – PSO ISO certified – the company manufactures all kinds of printing products in three shifts.
Apart from the core competences print and further processing, agensketterl provides its customers with extensive know-how in the fields logistics and warehouse management, but also in advertising sales and marketing.
For years agensketterl has been producing for numerous clients in the cultural sector. The strict adherence to excellent quality and delivery dates together with a corporate culture that encourages long-term relationships with customers make agensketterl the perfect partner for all printing needs.
Of course, agensketterl can exhibit all current environmental certifications (Austrian eco label, PEFC, FSC, climate-neutral printing) and is thus in a position to guarantee a sustainable and environmentally friendly production for its customers.
Products and services
+ Catalogues
+ Annual reports
+ Programmes in the cultural and event sector
+ Large sheet posters
+ Displays
+ Laminations
+ Skin cartons
---
You might also be interested in