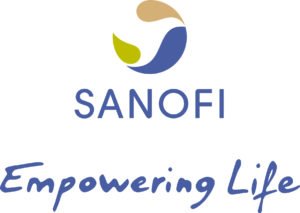 sanofi-aventis GmbH, Österreich
Headquarter: Vienna
Federal states: Vienna
Industry sectors: Pharmaceuticals, health & biotechnology
Sanofi is a global healthcare company that helps people cope with their health challenges. The company is headquartered in Paris. Sanofi's Austrian subsidiary in Vienna currently has around 150 back office and sales employees working tirelessly to inform people about disease, treatment and prevention options, and our preparations and services.
With prescription drugs in the key therapeutic areas of diabetes, cardiovascular diseases, multiple sclerosis, oncology and haematology, rare diseases, immunology and general medicines as well as vaccines and over-the-counter consumer healthcare products, Sanofi is one of Austria's leading providers of medicinal products.
It is the eighth-largest supplier in the Austrian pharmaceuticals market and achieved sales of €147.1 million in 2018. Our maxim, "Empowering Life", is a clear statement of what we seek to accomplish with our activities, and we are proud of the part we play in the ongoing development of therapeutic methods in our core areas.
Working at Sanofi means not only contributing to the success of a leading global healthcare company but also to human health and quality of life – a passion that all our employees share.
Products and services
As a research-based healthcare company we offer solutions to many health challenges. Sanofi is divided into the following business areas:
• Consumer Healthcare (prescription-free drugs and over-the-counter medicines)
• Primary Care (which brings together several of our therapeutic focuses: diabetes and cardiovascular diseases, treatment options for pain, urological diseases and for the treatment and prevention of heart attacks, strokes and arterial thrombosis)
• Sanofi Genzyme (this specialty care unit focuses on immunology with rheumatology, dermatology and respiratory diseases, multiple sclerosis, oncology, haematology and rare diseases)
• Sanofi Pasteur (business unit for vaccines: basic vaccination, booster shots, travel vaccinations and influenza vaccines)
---
You might also be interested in