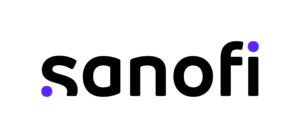 Sanofi-Aventis GmbH
Headquarter: Vienna
Federal states: Vienna
Industry sectors: Pharmaceuticals, health & biotechnology
Status: Recertified
Sanofi is a global healthcare company that helps people with their health challenges. The group's headquarters are in Paris. The Austrian Sanofi branch in Vienna currently has around 150 employees in the office and in the field. They are on duty every day to provide information about diseases, treatment and prevention options, our preparations and services.
With prescription medicines in the core therapeutic areas of diabetes, cardiovascular diseases, multiple sclerosis, oncology and haematology, rare diseases, immunology and general medicines, as well as vaccines and over-the-counter consumer healthcare products, Sanofi is one of the leading suppliers of medicines in Austria.
Sanofi Austria achieved sales of around 150 million euros in 2021. The credo "Empowering Life" clearly sets the goal of all corporate activities. Sanofi's employees are proud of their part in the further development of therapeutic methods in the company's core areas.
Working at Sanofi means not only contributing to the success of a world-leading healthcare company, but also contributing to people's quality of life and health. This passion unites all employees in their work.
Products and services
As a research-based healthcare company, Sanofi provides answers to many health challenges.
Sanofi is organised into the following business areas:
Consumer HealthCare (over-the-counter, over-the-counter medicines).
General Medicine (covering therapeutic areas such as diabetes and cardiovascular disease, pain management, urology and the treatment and prevention of heart attacks, strokes and arterial thrombosis).
Speciality Care (focuses on immunology with rheumatology, dermatology and respiratory diseases, multiple sclerosis, oncology, haematology and rare diseases)
Vaccines at Sanofi (business unit for vaccines: basic immunisation, booster vaccines, travel vaccines and flu protection)
---
---
You might also be interested in