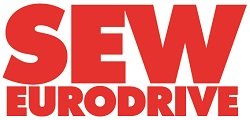 SEW-EURODRIVE Ges.m.b.H.
Headquarter: Vienna
Federal states: Vienna, Upper Austria, Vorarlberg, Styria
Industry sectors: Automotive, Construction, Food & beverages, Industry & production, Logistics, transport, traffic & infrastructure
Status: Recertified
16 %
Export share
Romania, Serbia, Slovenia, Croatia, Bosnia, Montenegro
The company is one of the global market leaders in drive technology. Present in 51 countries and with more than 17.000 employees and a turnover above € 3.2 bn.
A selection of industries we supply: automotive, food and beverage, miming, transport and logistics, wood processing, special engineering.
Products and services
Gear units, Gearmotors, Motors, Industrial gear units, Decentralized drives, Inverter technology, Servo drive technology, Industrial communication, Control technology, Safety technology, Contactless energy transfer system.
Customized, individual drive solutions.
Comprehensive services and service packages from engineering to commissioning and maintenance.
---
You might also be interested in