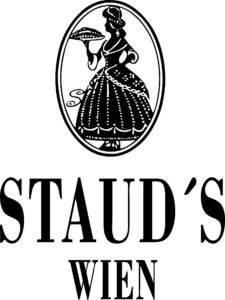 Staud's GmbH
Headquarter: Vienna
Federal states: Vienna
Industry sectors: Consumer goods & non-durable goods
Status: Recertified
32 %
Export share
Europe, Asia, Northern America
Viennese cultural asset.
STAUD's is an Austrian traditional company offering a varied range of sweet and fine, sour delicacies. Founded by Hans Staud in 1971 and managed by the owner, the company unites Viennese culture with innovative drive, oriented towards individual customers' requirements. Top quality and pureness on the basis of natural ingredients and without the use of any chemical additives are the focus. The selective purchasing policy on Austrian and international markets ensures the highest quality standard of the more than 200 products in total.
STAUD'S international orientation manifests in the export of approximately one third of the total turnover to Europe, Asia and North America. In the food trade as well as in catering and the hotel industry, STAUD'S has gained an international reputation.
The company is located at Hubergasse in Ottakring, Vienna, the delicatessen shop STAUD'S Pavilion is on the neighbouring Brunnenmarkt.
Products and services
STAUD'S company policy, reflected in the pure taste of the products, is quality before quantity. The varied product range includes more than 200 different types of sweet, sour and savoury delicacies. From fruity jams and compotes, via wine jellies and chutneys to pickles, each product reflects the highest quality segment and the highest purity requirements. Selected fruit and vegetables are sorted by hand and carefully processed into exquisite compositions by means of the most modern technology .
The octagonal glasses and the black lid are STAUD'S trademark.
The varied product range includes:
■ Jams (including wine jellies and chutneys)
■ Pickles
■ Compotes
■ Fruit syrups
■ Fruits in alcohol
---
You might also be interested in