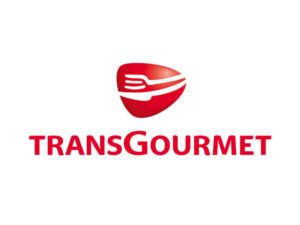 Transgourmet Österreich GmbH
Headquarter: Upper Austria
Federal states: Vienna, Lower Austria, Upper Austria, Salzburg, Vorarlberg, Burgenland, Styria, Carinthia
Industry sectors: Food & beverages, Trade & wholesale
Status: Recertified
Transgourmet Österreich GmbH is a heavyweight retail partner for the catering and hospitality industry as well as for trade customers. Since 2016, Transgourmet Österreich (formerly C+C Pfeiffer) has formed part of Transgourmet Holding (headquartered in Basel, Switzerland). This company consists of Transgourmet enterprises for Germany, Eastern Europe, Switzerland, and France. With staff totalling around 29,000, the organisation is the second largest company in Europe's cash-and-carry and delivery wholesale market. A powerful position which enables Transgourmet Österreich to provide its customers with the very best. Reliability, unwavering quality, and long-term partnerships are at the heart of what Transgourmet Österreich does. Working together with its 1,730 employees, Transgourmet Österreich has marked itself out as a dependable partner for food and beverages for the domestic catering and hospitality sector.
Nine Transgourmet sites and four Transgourmet Cash&Carry stores offer a proven combination of cash-and-carry shopping and delivery service. Located in Traun (Upper Austria), the head office of Transgourmet Österreich serves as the base for its company directors, five departmental managers, and general management team. All Transgourmet Österreich processes and business operations are controlled from here.
Products and services
For more than 55 years this traditional company has been supplying the catering, hospitality, and trade sectors not only with top quality but also an extremely broad selection of products. Customers can choose from a full and unique range of around 29,000 items, which enables them to acquire all the goods they need from Transgourmet Österreich. The range focuses on Austrian products and sustainable sourcing. Working together with the AMA quality mark ensures that a wide choice of regional products is made available. What's more, since 2016 the company has been ASC- and MSC-certified for fresh fish, frozen fish, smoked fish, and marinades and also promotes products with the FSC label.
The Transgourmet range includes over 1200 own-brand items – from affordable entry-level offerings through sustainable and organic products to high-value premium items. The assortment is complemented by JAVA coffee, the Transgourmet Cook premium range, and the Transgourmet Trinkwerk wine and beverage wholesale business.
Besides its core target market of catering and hospitality, the company has also long prided itself on providing excellent service. The company is able to offer expert information and advice as well as devise individual solutions to meet customers' particular needs. This resulted in the Click&Carry service which was introduced in 2019 and allows customers to easily order their goods online and then collect their pre-picked products in store shortly afterwards. As part of the service, staff can also help carry purchases to the customer's vehicle.
---
Links & Downloads
---
You might also be interested in