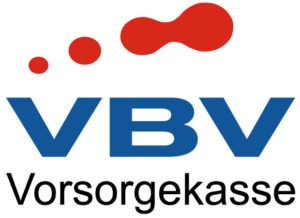 VBV - Vorsorgekasse AG
Headquarter: Vienna
Federal states: Vienna
Industry sectors: Financial Service
VBV – Vorsorgekasse is the market leader in the area of mandatory company pension schemes ("Abfertigung NEU" severance pay system) and supports about a third of employees, employers and self-employed persons in Austria.
Since the foundation of the company, investment has been geared towards sustainability and an ethics committee determines the investment criteria. In addition to long-term, stable investment income, the responsible treatment of the environment and society is also promoted through targeted investment.
VBV has been awarded the "State Award for Corporate Quality" for its high level of corporate quality, it is ISO certified and "the" sustainable leading business in the sector. VBV has been recognised by the Consumer Information Association 2016 as test winner in the pension fund sector. Top place has also been confirmed for 2017.
The sustainability pioneer has also been selected by an expert jury and ORF public vote for the Austrian climate protection award in the "Companies" category. This recognises consistent, sustainable investment and successful efforts to decarbonise investments.
Products and services
The Abfertigung NEU severance pay system has been in force since 01.01.2003. Each employer pays 1.53 % of the gross salary for new employees to a pension fund via the Regional Health Insurance Fund from the 2nd month of employment.
Since 01.01.2008, the tax-saving pension plan also covers self-employed persons who are compulsorily insured according to the National Industrial Insurance Act. Freelance self-employed persons can voluntarily pay a contribution amounting to 1.53 % of the contribution base.
Upon disbursement, there is the option for tax-free supplementary pension.
VBV – Vorsorgekasse customers enjoy the following benefits:
We offer
• Best long-term performance in sector (2003 – 2016)
• Highest level of expertise in sustainable investment, certified and recognised by independent agencies
• Cost-effective cost rate
• Internet account with instant notification
• Calculator for calculating the future forecast severance pay
• Newsletter which keeps you updated on a quarterly basis
• Personal consultation by telephone or on site upon request
---
You might also be interested in