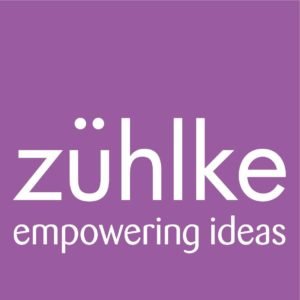 Zühlke Österreich - Zühlke Engineering (Austria) GmbH
Headquarter: Vienna
Federal states: Vienna
Industry sectors: IT, online service providers, telecommunications, Service providers
Status: Recertified
Zühlke has been a business innovation partner for 50 years. By combining both business and technology expertise, we create solutions that fascinate our customers – from coming up with the initial idea through to development and initial prototypes. We can achieve this by drawing on the multidisciplinary knowledge of about 1,000 experts and their experience in more than 10,000 successful projects. Zühlke identifies new growth areas and develops financially successful products, services and business models to address the complex challenges in various fields.
Our expert teams in Austria specialise in innovative solutions for industry, transport and logistics, banking and finance, insurance, pharma and medtech.
Products and services
Innovation is only found off the beaten track. Whether new products, services or business areas, Zühlke works with customers to push industry and disciplinary boundaries, coming up with solutions that exploit an idea's technological and commercial potential to the full.
Zühlke builds your business case on experience garnered from over 10,000 software- and product-development projects. Our diverse expertise covers areas such as responsible design, multicloud/Internet of Things, digital ecosystems, data analytics, embedded solutions, software modernisation and experience innovation. We also share our in-house expertise with customers, partners and stakeholders through Zühlke Academy training courses from SAFe certification to UX design, always with the overarching goal of increasing each organisation's added value and successfully supporting their digital transformation.
---
You might also be interested in