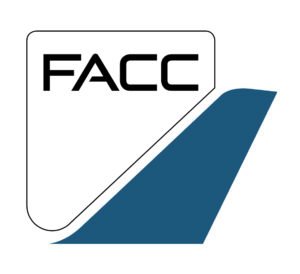 FACC AG
Headquarter: Upper Austria
Federal states: Upper Austria
Industry sectors: Industry & production
Status: Newly Certified
99 %
Export share
Germany, USA, Canada, UK, Brazil, Italy, France, China, VAE
FACC is a worldwide leading aerospace company in design, development and production of advanced lightweight components and systems for aircraft. As a technology partner of all major manufacturers, FACC works together with its customers on solutions for the mobility of the future.
With a turnover of 665 million euros (abbreviated FY 2019) and around 2,700 employees from 38 nations at 13 international locations worldwide, the company is well positioned in this sector. The company is listed in the ATX of the Vienna Stock Exchange and part of the Fortune 500 Group AVIC, which offers access to the largest growth markets in the industry. Every second, there is an aircraft taking off with FACC technology on board worldwide.
Products and services
FACC is successfully represented in three market segments: aerostructures, engines & nacelles and cabin interiors. Lightness, efficiency and design are the key elements in all areas. Using advanced Technologies, the company manufactures a wide range of products for modern aircraft and helicopters. FACC is the right partner for development, qualification, certification and manufacturing and, as a system integrator, supplies turn-key solutions of the highest quality ready for installation. In addition to component development and manufacturing, FACC operates also in the aftermarket services sector. As a one-stop-shop, the company offers all the standard maintenance and repair services and is qualified to provide design services for repairs and modifications. In the future, FACC intends to expand its youngest business segment Urban Air Mobility/Autonomous Aircraft.
---
You might also be interested in